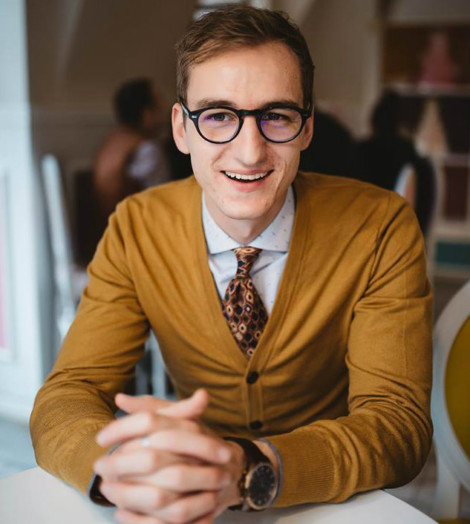 I am a business coach for coaches and other creative people who have the drive to change the world. Over the past 7 years, I ran 6+ online businesses in the marketing & fashion world until I've found business coaching because it combines my two passions: marketing and personal development.
You can benefit from my expertise if:
you are a new coach, just graduated from a coaching school and don't know where to get started because everything seems super overwhelming. If that's the case, I take you by the hand, help you structure your business idea, create a website and get your very first clients.
you've been in the business for some time but you're having trouble getting clients, marketing yourself, closing clients and you don't know which marketing strategy is the best one for you.
One Conversation Can
CHANGE
Your Life!
Are you changing the world? Are you a

coach

,

blogger

,

author

,

consultant

,

healer

, or a creative person? Let's talk!
One conversation can truly change your life or at least guide you in the right direction. Don't underestimate the power of coaching! For about 30 minutes, we'll talk about your business, your struggles and, most importantly, about your goals. 
My job is to question your beliefs about yourself, your business and what does success mean to you. My promise is that you will leave our conversation feeling more clear and confident about your business! 
NOTE: there are no strings attached – just because you sign up for a free call does not mean that you have to work with me. I like to help and I also know how the laws of the Universes work: as long as I help other people, my business will grow.
See What
Others
Say About Working With Me
Working with Mihai was an eye opener for me. Having been in a corporate environment for over 20 years, building your online business is a different story. Mihai made me realize that creating content is one aspect but making sure that it's SEO optimized, attractive to readers and automated to avoid being behind your computer the entire time, is a complete different story. Wouldn't everyone like to see their Google Analytic stats go up? If you do, I highly recommend spending some time working with Mihai.
sparatator
Mihai showed up with his authenticity and I felt immediately connected to him. I felt certainly much more in ease after the first conversation with more clarity. And my intuition told me that he's trustworthy to guide me through my coaching journey. From Mihai, I've learned about being bold and stretching out of the comfort zone. I've also learned about the importance of not judging someone who's way younger but respecting for his true authentic expression, quality and potential to make a big difference in other people's life. He's more powerful than you think!
sparatator
After our talk I sensed that just having to put my situation into words helped. A major point which Mihai discussed was the importance of balance in becoming successful – not to neglect other areas in the pursuit of a career or business.
For me, it emphasized the importance of having someone like a coach to talk through the tough stuff we all go through as a new business owner or experienced entrepreneur. Mihai's guidance helped me to answer some of my biggest questions. I realized that I had the answers all along — but I wouldn't have discovered them on my own. By the end of our meeting, I felt clear and energized — ready to take the next step.
sparatator
I signed up for a clarity call as my business is in growth and transition mode and I was feeling undecided with where I should be focusing my efforts. Mihai asked some amazing questions and was able to go far beyond my issues and help me look at where my hesitation was coming from. I left the conversation feeling motivated and focused.
sparatator
I took notes during our free call. That's how valuable the information was! The biggest a-ha moment for me was "allow yourself to fail"; deciding that it was okay to skip a day or a week in my marketing. That's something I'm going to stick on my office wall! 🙂 Another takeaway – precisely 4 hours after I call, I clicked send on something I had been procrastinating for weeks. Yay!
Are You

Ready

Now?
There's really nothing to lose!
.
.
.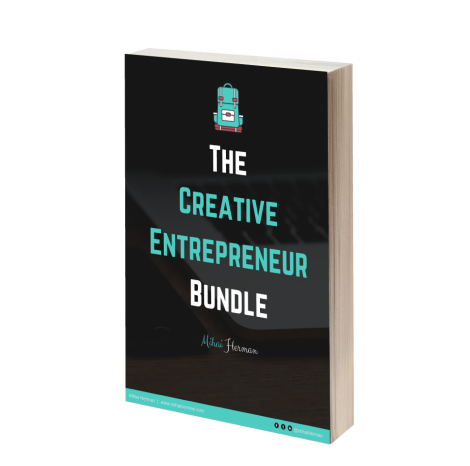 The Marketing & Business Bundle For Creative Entrepreneurs (especially millennials!)
Are you an entrepreneur activating in a creative industry like coaches, consultants, designers, writers, bloggers, artists etc.? Download the following bundle if you are serious about growing your business, both online and offline.
Here's what you'll get:
PDF – "Getting Started Guide" ($49 value) – full of resources to help you get started online
PDF – "Authenticity Guide" ($199 value) – your guide to building an authentic business that clients will love
PDF – 13 Mindset Blocks That Are Keeping You Broke! ($99 value)
exclusive access to upcoming eBooks – one per month
early access to my webinars before they fill up!
exclusive tips & business lessons that I only share with my tribe
access to ask me anything about growing your business!
IT'S ALL ABOUT BUILDING AN

AUTHENTIC

BUSINESS!
If you get this right, your business will succeed!
Latest Articles From The
Blog
About three weeks ago I opened an email from Appsumo about their recent deal. The name of the app was Quuu - didn't do anything for me, but something made me read the entire email because [...]
"If you are not willing to risk the usual, you will have to settle for the ordinary."
Jim Rohn