WHO

Am I and

WHY

Am I Online Business Coach Material
Over the past five years, I've worked online to build my businesses and inspire others to do the same. When I was only 21 years old, I borrowed money from a good friend ($600) to start a new business online and I've managed to transform those $600 into $30,000 in the next 18 months. After graduating University (yes, I am a power engineer), I've decided to become a full-time online entrepreneur and blogger in spite of everything my parents and friends told me to do.
Because I always had a drive to become more, life delivered the means to grow, discover myself and deal with my fears. I'll admit that it wasn't always fun, but looking back those uncomfortable and painful moments are the foundation of everything I do in my coaching practice.
Now, I am a recovering perfectionist and because I've seen the damage it had in my business but also in my personal life, this is the main area that I work on with my clients. Life's so much easier, enjoyable and exciting when you get past the perfectionist side of you and take things less seriously. You wouldn't believe it, but you become successful much faster and you get to enjoy the ride. Sounds like a dream, doesn't it?!
Authenticity is my biggest value.
Why? Maybe it's because until 2015 I did not have the courage to be myself, I always played a role that I thought people want to see, but I neglected myself in the process. The year 2015 was a very transformative one for me, was the year that I got to truly discover myself, my beliefs, my passions and I got to claim my power back.
I believe that you can use the same strategy as Tony Robbins to grow your business, but if your mind is not aligned, it will not work for you. This is why, mindset work is so important for me and I believe that it accounts for 90% of my business growth.
Authenticity saved my life and played a role in my business that I never thought possible. Now I want to use everything I've learned to help build authentic businesses all over the world because there's a big paradigm shift happening in the world and people are starting to not accept businesses that are built on fake values anymore.
At only 25 years old, I am married to my high-school sweetheart and we are living off the money we make from a dream we had a few years ago. We currently own and operate four websites that together get close to 100,000 visitors per month and a social media following of over 25,000 fans & followers.
"But you are only in your twenties, how can you possibly help me?"
I can totally understand your concern. Even though I am only in my mid-twenties, I've been working online for over five years and I've built seven small businesses, plus tried out probably more than 30 business ideas.
Over the span of my career, I've probably invested over $15,000 in my knowledge (courses, books, events, therapy and coaching) besides countless hours reading those materials and keeping up to date with the latest trends & strategies.
You don't have to take my words for it! Join one of my webinars, download my free marketing & mindset bundle take a look at my current websites and convince yourself. If that doesn't help either, schedule a free coaching call with me in which you can ask me anything you'd like (about business).
.
.
.
.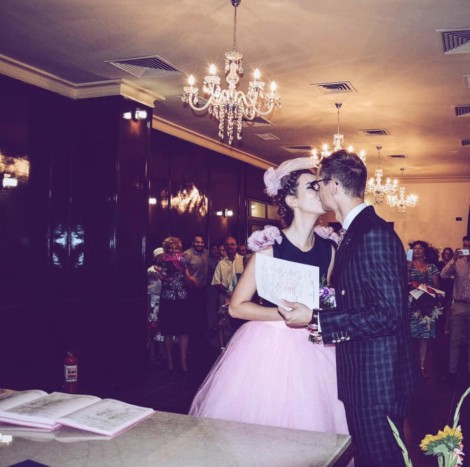 One Conversation Can
CHANGE
Your Life!
Are you changing the world? Are you a

coach

,

blogger

,

author

,

consultant

,

healer

, or a creative person? Let's talk!
One conversation can truly change your life or at least guide you in the right direction. Don't underestimate the power of coaching! For about 30 minutes, we'll talk about your business, your struggles and, most importantly, about your goals. 
My job is to question your beliefs about yourself, your business and what does success mean to you. My promise is that you will leave our conversation feeling more clear and confident about your business! 
NOTE: there are no strings attached – just because you sign up for a free call does not mean that you have to work with me. I like to help and I also know how the laws of the Universes work: as long as I help other people, my business will grow.
See What
Others
Say About Working With Me
Working with Mihai was an eye opener for me. Having been in a corporate environment for over 20 years, building your online business is a different story. Mihai made me realize that creating content is one aspect but making sure that it's SEO optimized, attractive to readers and automated to avoid being behind your computer the entire time, is a complete different story. Wouldn't everyone like to see their Google Analytic stats go up? If you do, I highly recommend spending some time working with Mihai.
sparatator
Mihai showed up with his authenticity and I felt immediately connected to him. I felt certainly much more in ease after the first conversation with more clarity. And my intuition told me that he's trustworthy to guide me through my coaching journey. From Mihai, I've learned about being bold and stretching out of the comfort zone. I've also learned about the importance of not judging someone who's way younger but respecting for his true authentic expression, quality and potential to make a big difference in other people's life. He's more powerful than you think!
sparatator
After our talk I sensed that just having to put my situation into words helped. A major point which Mihai discussed was the importance of balance in becoming successful – not to neglect other areas in the pursuit of a career or business.
For me, it emphasized the importance of having someone like a coach to talk through the tough stuff we all go through as a new business owner or experienced entrepreneur. Mihai's guidance helped me to answer some of my biggest questions. I realized that I had the answers all along — but I wouldn't have discovered them on my own. By the end of our meeting, I felt clear and energized — ready to take the next step.
sparatator
I signed up for a clarity call as my business is in growth and transition mode and I was feeling undecided with where I should be focusing my efforts. Mihai asked some amazing questions and was able to go far beyond my issues and help me look at where my hesitation was coming from. I left the conversation feeling motivated and focused.
sparatator
I took notes during our free call. That's how valuable the information was! The biggest a-ha moment for me was "allow yourself to fail"; deciding that it was okay to skip a day or a week in my marketing. That's something I'm going to stick on my office wall! 🙂 Another takeaway – precisely 4 hours after I call, I clicked send on something I had been procrastinating for weeks. Yay!
Are You

Ready

Now?
There's really nothing (besides 30min of Netflix) to lose!
.
.
.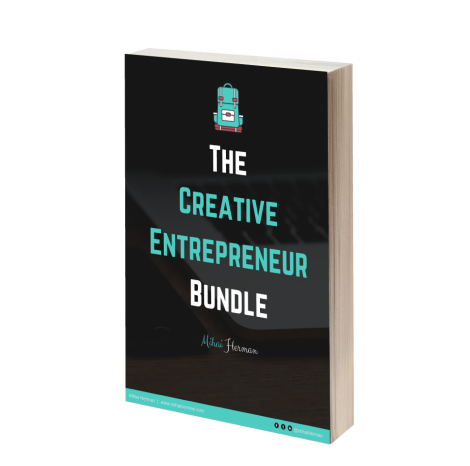 FREE DOWNLOAD
The Marketing & Business Bundle For Creative Entrepreneurs (especially millennials!)
Are you an entrepreneur activating in a creative industry like coaches, consultants, designers, writers, bloggers, artists etc.? Download the following bundle if you are serious about growing your business, both online and offline.
Here's what you'll get:
PDF – "Getting Started Guide" ($49 value) – full of resources to help you get started online
PDF – "Authenticity Guide" ($199 value) – your guide to building an authentic business that clients will love
PDF – 13 Mindset Blocks That Are Keeping You Broke! ($99 value)
exclusive access to upcoming eBooks – one per month
early access to my webinars before they fill up!
exclusive tips & business lessons that I only share with my tribe
access to ask me anything about growing your business!
IT'S ALL ABOUT BUILDING AN

AUTHENTIC

BUSINESS!
If you get this right, your business will succeed!
Latest Articles From The
Blog
"You begin to fly when you let go of self-limiting beliefs and allow your mind and aspirations to rise to greater heights." Brian Tracy How do you change a limiting BELIEF? Watch this super easy [...]
"If you are not willing to risk the usual, you will have to settle for the ordinary."
Jim Rohn
Take a Look at

My Personal Projects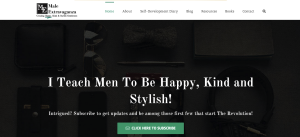 Male Extravaganza
Male Extravaganza is my personal blog where I write about self-improvement, kindness and my entrepreneurial life. My goal is to inspire men to become more self-conscious, authentic and to better accept themselves. It was launched in 2010 as a luxury blog, then it evolved into a style blog in 2013 and finally into the version you see today in 2015.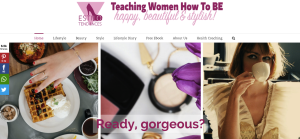 Estilo Tendances
Estilo Tendances is my first project and it's thanks to this blog that I've built for my girlfriend, Roswitha, that I got into the business & online marketing. On the blog, you will find articles on topics like style, beauty, health and lifestyle for women. We feature a lot of freebies and we plan on launching an online course in 2016 to help women with work – life balance.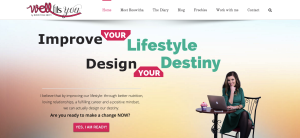 WellFitsYou
WellFitsYou is my girlfriend's health coaching business where she writes about health, self-love and career. Because it's under the same business, I see it as my project as well. She offers a health coaching program for six months, along with freebies, videos and a book that will teach women how to thrive in all areas of their life, coming up in 2016.
IT'S ALL ABOUT BUILDING AN

AUTHENTIC

BUSINESS!
If you get this right, your business will succeed!