About three weeks ago I opened an email from Appsumo about their recent deal. The name of the app was Quuu – didn't do anything for me, but something made me read the entire email because they promised to teach you how to automate Twitter to deliver high quality content and get new followers on a constant basis.
Five minutes later, I was already playing with the new app which almost tripled my tweet impressions, got me 84 followers and over 230 new visitors to my website with about 60 minutes of work involved.
UPDATE: in 27 days I got 133 new followers.
I've set up Quuu.co in about 3 minutes and continued with my day and, even though it wasn't on my "to-do list" it was one of the best decisions I made in the past 30 days, mostly because I've learned to be more flexible and listen to my intuition when it tells me when something is right or not, but this is a conversation for another article.
Disclaimer: NO, I was not paid to write this article – I just love to support people & companies that offer a lot of value.
Note: if you're one of those guys that is looking for the next big thing or how to get an influencer overnight, this article and website is not for you. I help entrepreneurs build strong foundations so they can have long-term success.
---
Let me brag with my stats
First, let me show you some stats (to get you excited) and then we'll go into how you can copy this strategy for your own business.
Note: depending on your industry, current followers count and other factors, your stats might be bigger or smaller than mine. 
I also need to mention that before implementing this strategy, I haven't used Twitter that much = on average, 3-5 tweets per week.
Twitter Stats

At the time of these screenshots, I've been using Quuu.co + Buffer for exactly 21 days. And yes, these are not your average six-figure-overnight-success numbers, but these are REAL!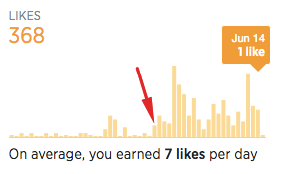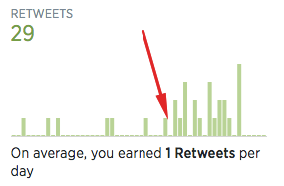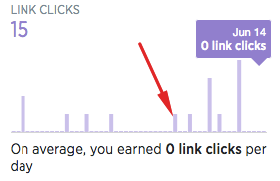 While, it's true that I did not get much clicks on the links that I've shared, my main objective was to build a Twitter following without me having to be involved that much and to become some kind of "go-to person" when it comes to entrepreneurship, and I am getting there.
And yes, these are REAL followers.
Google Analytics Stats


NOTE: you won't get any traffic back to your website unless you schedule tweets to your articles in Buffer as well. A big role in this graphic played the advanced technique & Promote feature from Quuu which you can find if you scroll down. 
---
How to automate Twitter by using the magic of Quuu.co & Buffer
First question that I hear you ask is: "is it safe? is it white hat?"
Of course it is.
Quuu sends up to 10 tweets per day (status updates) to your Buffer account from the categories you previously chose in their dashboard.
These are the steps you need to take in order to automate your Twitter account:
1. You need to sign up for a Quuu.co account here. I recommend you go for the premium plan of $10/month and get 10 hand curated posts sent to your Buffer account every day. There's also a free option but you only get two posts per day.
2. Then you'll need a Buffer account to make it work! Click here to open a Buffer account – it's FREE. You will thank me later for this tip because it will definitely save you at least one hour every week, depending on how often do you post on social media.
You can use the new found time to schedule a free 30 minutes call with me to talk about your goals, fears and about growing your business.
3. After you've opened a Buffer account (I am not going to go into all the details because it's super simple and you can google other articles that deal with that process!), you sign into your Quuu dashboard, connect it to Buffer and then select from tens of categories that are related to your business.
Quuu then does all the work for you and sends those tweets directly to your Buffer account.
Note: I am referring to tweets because I only use it for Twitter right now, but you can send status updates to all the social networks supported by Buffer.
Buffer Tip: use their feature to select the best times of the day to post on each social network. (see screenshot)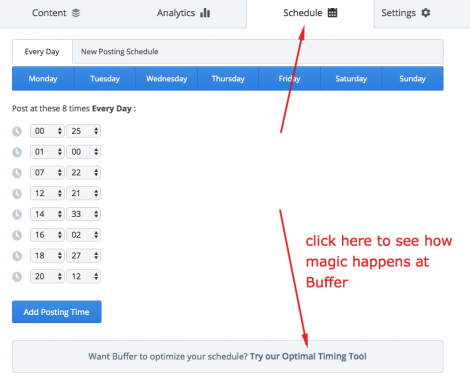 In terms of scheduling tools, there are other great options as well, but for now only Buffer connects with Quuu.co and I've been a Buffer customer for over three years now and I am very happy with their $10/month awesome plan.
But Mihai, "…how does it help me if I don't post my own content to get traffic to my own website??"
You've learned how to automate Twitter using these two apps, and now it's time to use their power to actually grow your business.
Automating Twitter this way helps you get more followers for when you will share content from your own blog.
Also, as a rule of thumb you should only share about:
30% your content (articles, pictures, quotes that YOU've created),
60% from others in your industry (articles, quotes and pictures from your "competitors"),
10% promotional content (pitch your paid programs – because you're running a business, right?!).
Besides getting more followers, it helps establish yourself as a go-to person for all the great news, tutorials & info about your specific industry, which is how influencers are built!
But, I recommend you schedule some of your own articles in Buffer as well and below I share with you a strategy that can get your great results with not that much extra work.
---
Advanced technique to get more traffic to your website from Twitter
Setting up Quuu and tweeting every day about your industry helps a lot to get exposure, new followers and some kind of expert status (in time!). While all this is great, we know that in order to have a business, we need to get traffic to our website which can turn into subscribers and then into customers, right?
In order to get traffic, you need to schedule content from your own website and mix it with the one from Quuu, but on Twitter it's not enough to share your article once.
What I like to do (and I am not the one who invented this strategy) is to share each article several times with different headlines.
To take it a step further, I share other stuff from the article:
images with a link back to the blog post.
quotes with a link back
important/intriguing sentences with a link back
Tip: don't forget to add your hashtags and, unlike Instagram, the broader the better!
To make it more interesting and random, use Buffer's "shuffle" feature to mix your content with the ones from Quuu for a more organic feel.
Here's an example of how I shared one of the interviews:
You can take a look at the article here!









Got a freebie? Share it too!
Assuming you have a dedicated page for your freebie (which you should! – look at mine here), apply the same strategy and try to come up and schedule at least five different headlines along with the link to your freebie.
Now take it through the roof!
If you truly want to be a PRO, you set up some time every month (about 30minutes) to go through your Buffer account and "re-buffer" your "Top Tweets" from the "Analytics" tab.
Besides the top tweets, I also like to re-buffer my freebies, to make sure I get a constant flow of new subscribers.
Quuu's "promote" feature
While playing with Quuu, I've found their "promote" feature which lets you add content to be shared on other people's accounts (Twitter, Facebook, LinkedIn).
I immediately signed up and, to my big surprise, I got 150 shares in the first two weeks! Here's proof provided by Daniel – one of the co-founders.

And here are stats from my Google Analytics account:

Columns (from left to right): pageviews, unique pageviews, time on site, entrances, bounce rate.
Yes, the bounce rate is a bit high, but it might be because I haven't worked on improving that site-wide.
How does it work? Simple. You go to their Promote page, pick your "tier", take a short survey, send them your best article, pay and wait to be approved.
Once approved, your content will be featured for 30 days. It can't get better than this!
Prices? Between $5 and $25 per month, depending on the industry/category you choose. For me, in entrepreneurship, it was $25/month.
Disclaimer: NO, I was not paid to write this article – I just love to support people & companies that offer a lot of value.
Social media is important for traffic & branding, but it can take a lot of time to do it right, especially if you're a perfectionist (I know what you're going through), but I truly hope this article was thorough enough to get you started on Twitter using Quuu.co & Buffer, and I'd love it for you to share your results (or questions) in the comment section below.
There are lots of articles and tools out there on the topic of "how to automate Twitter", but most of them deal with black hat techniques that won't deliver high quality followers or, even worse, might get you banned. This strategy is 100% white hat and does not involve fishy tools.